Graduation as mathematical-technical assistant (MATSE). Many years of work at the Chair of Computer Science 4 with practical experience in system and network administration, implementation of internships and courses. Coordination of DFG-GRKs with focus on IT, PR and communication, collection and analysis of statistics on the FG Computer Science. Engagement in the field of women's equality in computer science.
Preise und ausgewählte Projekte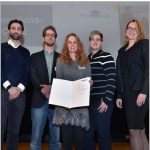 Das "PromotionsCafé bekommt den RWTH-weiten Brigitte-Gilles-Preis, der an Projekte mit innovativem Charakter verliehen wird und einen wesentlichen Beitrag zur Frauenförderung leisten.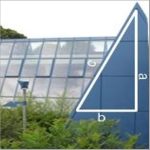 Zahllose Entdeckungen
Deutschland Radio Kultur, Bericht zu "Zahllose Entdeckungen – Mit Mathematischem Blick durch die GGS Vaalserquartier"
Besuche der 100 schönsten Orte in Deutschland
Radio Aachen, Interview zu "Wie groß war Karl der Große" Mathematische Ausflüge in Aachen – Aachener Ausflüge in die Mathematik